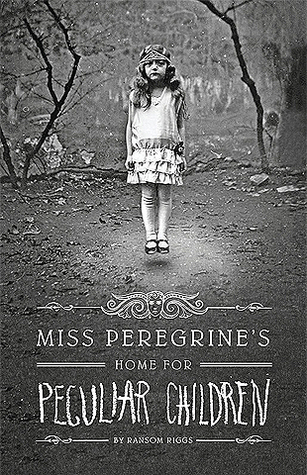 I decided to reread Miss Peregrine's Home for Peculiar Children and while it turns out that I've forgotten a lot of the details (though I found myself remembering stuff as I read on), the story is as good as I remembered!
So if you've been under a rock/don't read or go to the movies, Miss Peregrine's Home for Peculiar Children is a book based on a series of creepy photographs (it also has an awesome book trailer and this is from someone who doesn't get book trailers in general).
Jacob's grandfather basically told him all these stories about fighting monsters when he was young. But as he grew up, Jacob stopped believing. Well, he stopped believing until he saw his grandfather dead and a monster nearby. Half convinced that he's crazy, Jacob heads to Wales - the place where his grandfather once lived - in order to find the truth. And the truth is that the world is a lot more peculiar and darker than he believes.
I really loved how Ramsom Riggs weaved the photographs that he found into the narrative, making it easier to suspend disbelief and the story a lot creepier. The writing was solid too, and I liked the way the plot developed and how it was balanced with the world building and character development.
If I had to pick one thing that I thought was weird, it would be the fact that Jacob's love interest is basically the girl that loved his grandfather and although she isn't his grandmother, it's still weird. Something that Jacob realises too, so I'm very curious about how the author is either going to resolve/explain this.
There's not really a lot to say because this is my second time reading this, but it's made me super excited to read the second and third books now!