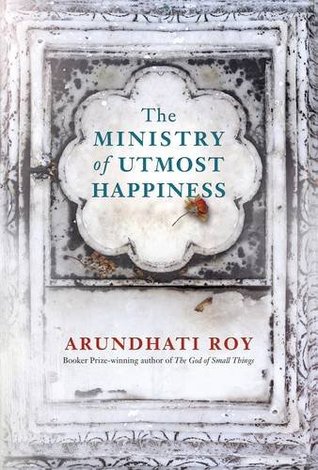 Hey everyone! So we're at the last teaser Tuesday for May, which is a bit of a shock for me because I thought the month just started. Today's teaser is from The Ministry of Utmost Happiness by Arundhati Roy and I was super excited about this because I studied The God of Small Things for literature a long, long time ago. My teaser:
"True, it was only a routine bit of humiliation for Hijras, nothing out of the ordinary, and nothing at all compared to the tribulations others endured during those horrible months.
It was nothing, but still, it was something."
I'm actually really conflicted about the book right now because well... the language. There's a lot more swearing than I expected and I don't think I can handle it right now. The writing is lovely and what I've read so far is really captivating and heartbreaking at the same time but the language is making me not want to turn the page (It's not every other word, but it's crude and frequent enough to be too much for me). I may give this a rest and hopefully come back to it before my NetGalley copy expires and decide that I loved it or something like that.
How to participate in Teaser Tuesday:
•Grab your current read
• Open to a random page
• Share two (2) "teaser" sentences from somewhere on that page
• BE CAREFUL NOT TO INCLUDE SPOILERS! (make sure that what you share doesn't give too much away! You don't want to ruin the book for others!)
• Share the title & author, too, so that other TT participants can add the book to their TBR Lists if they like your teasers!
What would you do? Would you read on?