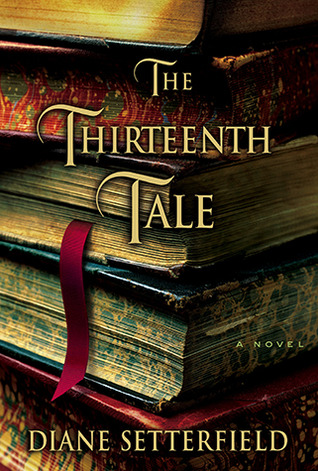 I think this is the type of book that you either hate or love. For me, I loved it. Seriously seriously loved it. Miss Vida Winter is my new favourite fictional although - I want to write as well as her, though I definitely don't want to have to go through all the things she has.
The Thirteenth Tale is a sort of gothic novel, where the protagonist/narrator is pulled out of her quiet life at an antique bookstore and asked to be the biographer of the nation's most famous writer, Miss Vida Winter.
At first, she doesn't want to take the offer, but once she reads Miss Winter's stories, she's hooked. Especially from one book, with a mysteriously missing thirteenth tale. And so, as she sits with Miss Winter to hear her story, the story comes together, piece by piece.
For me, I loved the tone of the story. It was extremely addictive, and I found it hard to stop at just one chapter, even if I had my accounting to study for.
The 'mystery' was also intriguing to me. Apart from the mystery of Miss Vida Winter, even the Margaret (the protagonist) has her own ghosts. But do ghosts exist? Or are they figments of imagination? Many times, it could go both ways.
But I guess, what I love most about this novel is the language. Like one of my friends said when she found out that I was reading this, it's so full of quotable lines, and I definitely highlighted many of them.
I really think this is my lucky year in books (or maybe I'm just being more open to their influence?). It's only February, and I've already found a few that can qualify as 'best books of the year'. This is definitely one of them.
And to end the review, one of the many quotes I highlighted:
Silence is not a natural environment for stories. They need words. Without them they grow pale, sicken and die. And then they haunt you.