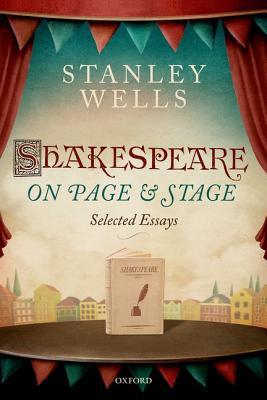 When I read the introduction, the idea that jumped out at me was "readable academic essays." Which seems like a paradox in itself, but as the introduction promised, this is an enjoyable collection of academic analysis on Shakespeare.
The essays are divided into four sections: Shakespearian Influences, Essays on Particular Works, Shakespeare in the Theatre, and Shakespeare's text. It's going to be impossible to summarise all twenty nine essays, but rest assured that this work will give people who are studying Shakespeare plenty to chew upon.
And though this is a readable work, it is still very dense with ideas and analysis and I found that my reading speed slowed considerably while reading it. Which is a good sign, because if it's an academic work, then I expect to read slowly in order to understand what the author is trying to say.
While this isn't the best book for a reader looking to get into the analysis of Shakespeare, readers with a working knowledge of Shakespearian criticism (in this case, I'm defining it as 'if you've studied Shakespeare in school') will probably be able to understand most of what this book says. And I'm sure the academic audience will be delighted to read it.
Disclaimer: I received a free copy of this book from the publisher via NetGalley in exchange for a free and honest review.