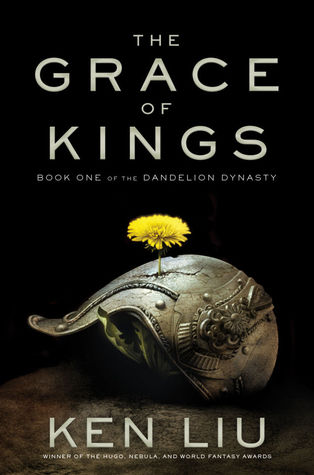 Hey everyone! How's your week going? How did you use that extra one day of the year? I was reading, so it was definitely a good use of time. Job hunting season in Japan starts today (I believe Japan and Korea are the only two countries that use a system of hiring new graduates in the same time period. So it all has a schedule), so I guess the coming weeks and months will be busy for me.
Right now, I'm making my way through The Grace of Kings by Ken Liu and I LOVE IT SO MUCH. Apart from the fantastic storyline, I love all the references to Chinese history. I'm probably missing a lot, but I caught quite a few!
My teaser (sorry, it's three sentences today, because of the impact of the last sentence):
"Their brief moment of merriment was interrupted by the sound of shouting men and clashing swords in the street. The gates to the mayor's house flew open, and a blood-soaked Captain Dosa stumbled in, his body pierced by arrows.
Mata was here."
How about you? What is your Teaser this week?
Teaser Tuesdays is a weekly bookish meme, hosted by MizB of Books and a Beat. Anyone can play along! Just do the following:


Share two (2) "teaser" sentences from somewhere on that page

BE CAREFUL NOT TO INCLUDE SPOILERS! (make sure that what you share doesn't give too much away! You don't want to ruin the book for others!)

Share the title & author, too, so that other TT participants can add the book to their TBR Lists if they like your teasers!