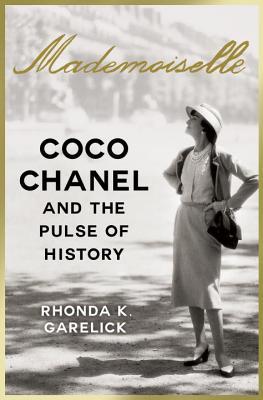 Even though I don't own any Chanel, and barely understand fashion, for some reason, I'm always fascinated by Chanel. I suppose that's how far the Chanel mystique extends.
This book aims to be a fair and comprehensive biography of Chanel, no small feat since Chanel had no qualms about lying (and changing her lies) about where she came from. What impressed me was that the book acknowledged Chanel's mystique right from the start. It's as though it says "I'm trying my best to be impartial, but Chanel is really charming, so remember that."
I can't quite remember what the other Chanel biographies I read contained (and I left the book in Singapore/lent it to my teacher), but I'm pretty sure that I learnt a few things that I didn't know before. For example, Chanel's connection to the Nazi's and her very strong anti-Semitic views are unflinchingly described, and there is no attempt made to excuse her for what she said. The author notes the mode of thinking of the set Chanel mingled with, but that doesn't become a convenient excuse for why Chanel held those views. After all, Chanel was an intelligent and savvy businesswoman.
Another thing that I liked was the amount of detail in the book. For every lover or close friend of Chanel, there is a short biography. It might seem like a digression or too much to some people, but I enjoyed reading about it as it helped me build up a more complete picture of the times Chanel lived in.
Finally, the book ends with a short description of Chanel's legacy and her impact on fashion. And in my ebook ARC from Netgalley, there's about 100 pages of footnotes, so those wanting to go deeper into the story will have a lot of sources they can start chasing.
I won't turn into a Chanel convert just because of a well-written biography, but my fascination with her still continues.
Disclaimer: I received a free copy of this book from the publishers via Netgalley in exchange for a free and honest review.