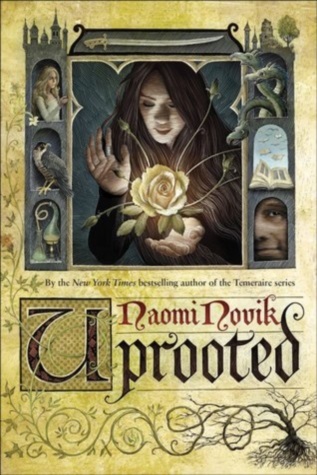 Hey everyone! It's Tuesday again and I managed to start another book(: Although I'll be working over the weekend, I do have tomorrow off (and I'm planning to meet some friends so I may not get much reading done).
Right now, I'm reading Uprooted by Naomi Novik, which was actually a recommendation from Wendy over at Literary Feline! I read
her review
and just had to read the book, especially since the library has it. I'm thoroughly enjoying it, so thank you so much for the review!
My teaser:
"When we were through I slid to the floor next to my small heap of pine-needle ashes and stared at them, hollow. I almost hated them for stealing the lie from me."
What about you? What are you reading right now?
How to participate in Teaser Tuesday:
•Grab your current read
• Open to a random page
• Share two (2) "teaser" sentences from somewhere on that page
• BE CAREFUL NOT TO INCLUDE SPOILERS! (make sure that what you share doesn't give too much away! You don't want to ruin the book for others!)
• Share the title & author, too, so that other TT participants can add the book to their TBR Lists if they like your teasers! Everyone loves Teaser Tuesday.