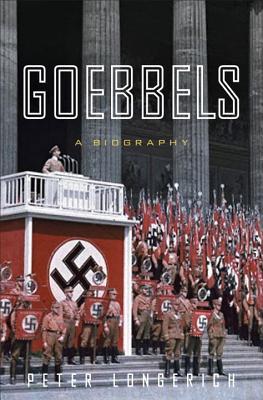 Hey everyone! This week, I'm tacking a non-fiction book, which is a departure from the norm. Right now, I'm reading Goebbels, a biography of Joseph Goebbels, one of Hitler's most loyal followers. The biography is based around his diary, so you get to hear the man himself. It's a bit scary, to be honest.
My teaser:
"There is a dull longing in us that we cannot name and cannot describe. [...] In strange silence millions of the unredeemed, misled, betrayed, despairing, subjugated, the army of slaves is waiting for a word, a sound."
This is from his diary, and to be honest, if I didn't know that this was by Goebbels and about Hitler, I would have thought the sentences beautiful. But I know who wrote this, and what for, so I can't say that these sentences are inspiring, beautiful or any positive adjective.
What is your teaser?
Teaser Tuesdays is a weekly bookish meme, hosted by MizB of A Daily Rhythm. Anyone can play along! Just do the following:


Share two (2) "teaser" sentences from somewhere on that page

BE CAREFUL NOT TO INCLUDE SPOILERS! (make sure that what you share doesn't give too much away! You don't want to ruin the book for others!)

Share the title & author, too, so that other TT participants can add the book to their TBR Lists if they like your teasers!