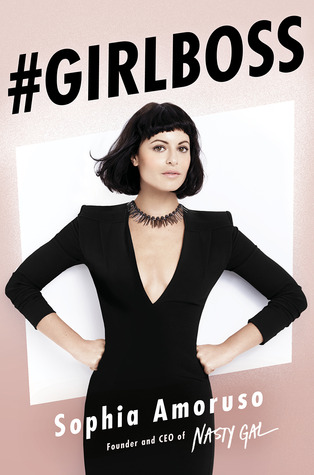 I picked this up from the library on a whim, mostly because the title intrigued me. I'm not really a hashtag person, but a girl boss? Yes please. I've always wanted to be a boss (or a stock trader) when I was younger, so this part-memoir, part-advice book appealed to me.
#Girlboss (or more accurately, #GIRLBOSS) is written by Sophia Amoruso, the founder of Nasty Gal, an online clothing shop. Ms Amoruso didn't actually set out to be an entrepreneur, she kind of fell into it after a series of lousy jobs. To divide the book into two, Chapters 1 to 5 is more on her memoir, and Chapters 6 to 11 is more about the business side, such as getting employed (or hiring someone), finding your creative streak, and so on. Both sides do mix the memoir and help, but I think the focus of both sections are slightly different.
I really like this book. Well, to be honest, I knew I would like this book after I read this line (about whether #GIRLBOSS is a feminist book):
"I believe the best way to honor the past and future of women's rights is by getting shit done. Instead of sitting around and talking about how much I care, I'm going to kick ass and prove it."
I read these two sentences and thought "woah, this lady is practical, bet the book is too." And it was.
While Ms Amoruso and I have vastly, vastly different upbringings, backgrounds and just about everything else, this book was inspiring to me. This book says that with hard work and perseverance, you too, can succeed. And you don't succeed by complaining on Facebook or getting your parents to call (this is an example in the book), you succeed by putting your best foot forward, and then working hard. Or as she puts it in the employment chapter (which, weirdly for me, may be my favourite chapter), four words that are taboo in Nasty Gal is "That's not my job". You're here to work for the company, not have the company work for you. And if I forget that, someone remind me.
The only thing about this book is that swear words make their appearance. Not that often, but enough that I cringed a few times. I would like to pass this book to my younger siblings, but because of the language, I won't be comfortable giving it to them until they're, say, older teens (so, either JC at the very earliest).