I don't normally do this meme (well, this is the first time I'm doing it) but I was so excited about the books I bought yesterday that I wanted to share them. To introduce the meme, In My Mailbox is hosted by The Story Siren. For some reason, I had the impression it was on a Wednesday but turns out it's on a Sunday(:
You see, I went to Book Off yesterday and to my surprise, they have a very nice English books collection. It's not very big (it's about 3 shelves), but I found so many books that I wanted to buy. Thankfully, poor students don't have enough cash and so practice restraint (however unwillingly). So, the books I bought, from left to right: 
(nihonjin no shiranai nihongo) - The Japanese the Japanese don't know 2. It's a really cute manga, and one of the few I can more or less understand. Plus, it's also a Japanese lesson in an entertaining package. 
The cheapest book of the lot, it only cost me 105 yen. I've heard good things about it, and it's supposed to be fairly easy to understand.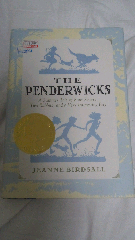 Goodreads recommended me this book. I think. I'm not sure, but it's in my to-read list. Unfortunately, the library in Singapore didn't have it (I think it was perpetually on loan), which is why, despite the chorus of "restraint! No money!" I had to buy this book. 
Last but not least, The Princess Bride. I remember that Aunty Florence lent me this a long time ago (was it 3 or 4 years ago?) and I loved it. I can't wait to re-read it.
I still have quite some books that I haven't read/am reading, so reviews of all these books will come much much later.