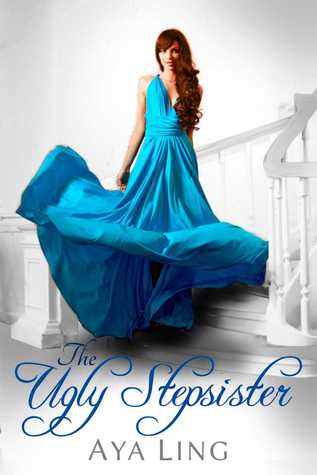 I've been trying to figure out what this book reminds me of, and I finally got it. It reminds me of the Taiwanese dramas I used to watch - like Magician of Love, Meteor Garden, It Started With a Kiss, etc. I would be squealing throughout the whole book, occasionally have to stop for a while, but would still watch the next episode. The romance in the book (and the heroine) reminded me exactly of this.
The Ugly Stepsister is a twist on the Cinderella story. Kat, a gangly bookworm, accidentally rips a book and falls into the Cinderella story - as the ugly stepsister! But things are strange - Cinderella has a mother, her sister is a beauty, and Kat might just be falling for the prince (and vice versa). Can she still get a "happily ever after", which will allow her to get back home?
To be honest, I totally saw the romance coming, and at first, I didn't like it. I like the idea of Cinderella ending up with her prince, and I thought it would be more original if Kat selflessly helped Cinderella (she can fall for the Duke or some other guy if she wants, he's another awesome character). But, the romance slowly grew on me, and by the end of the book, I was rooting for the Kat/Prince and Cinderella/her own OTP (not telling, that would be spoiler-ish).
Part of the reason is because the romance between Kat and the Prince was developed well (and because Kat really did her best to give Cinderella her happily ever after). I liked that Kat didn't just concern herself about getting out, but also worked to improve the kingdom, by curtailing child labour. And it's through this that she starts to fall for the prince (and vice versa), which won me over. What can I say, having them bond over a common activity, which improves society, is a very effective way of getting me to support this relationship.
Apart from Kat, the Prince and Cinderella, there's also a cast of supporting characters that I really liked. I think my favourite was Krev, the goblin and Poppy, Kat's new friend. The fairies were... ok, I guess. I liked Krev better, but then again, he was in the story from the start. The step-mother and other step-sister, villains that are real villains.
All in all, this was a really fun read. It was a fun twist on the Cinderella story.
Disclaimer: I got a free copy of this book from the author via NetGalley in exchange for a free and honest review.