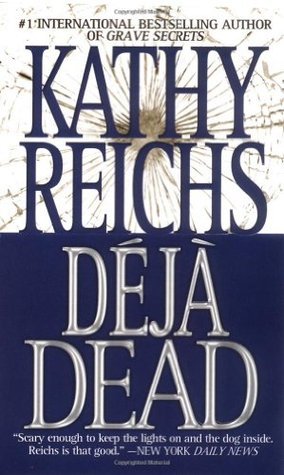 To enjoy this book, you need to be able to do one thing: dissociate the book from the TV show Bones. Better yet, if you don't know the show, you don't need to forget about it.
Done?
Ok, Deja Dead is about Dr. Temperance Brennan, an American working in Quebec. One day, she gets sent a set of bones, and she's convinced its the work of a serial killer. As she struggles against the police to get them to investigate and take her seriously (ok, it's just this one guy, but he spoilt the cooperative police image), the killer starts coming after her.
I liked this book. I found the mystery interesting, and the setting managed to take me away from Japan.
And this Brennan. This Brennan is so human. She's not a perfect person who knows karate and speaks multiple languages and is a best-selling author even though she's only in her thirties (TV Brennan is awesome, but let's face it, she's not human. No human can do what she does). This Brennan is older, divorced, a friend, though not a good one, and a mother. She struggles with trying to be a good mother to a daughter in America, she struggles trying to be a good friend, she struggles to help victims find justice. She's not perfect, and I'm glad she's not.
I would definitely read more of this when I have the time. For some reason, I don't really associate this Brennan with Bones from the show, so I wasn't disillusioned by the book. Instead, I thought it was an interesting mystery, with a fallible yet smart main character.